BASE Hologram harnesses the magic of holographic live and out-of-home entertainment to create concerts, theatricals and spectacles to entertain all types of audiences, in all types of venues such as tourist destinations, museums, touring attractions and other events, all over the world. We combine advanced holographic cinema with live entertainment as the primary stage craft to astonish every spectator by suspending disbelief. In a BASE Hologram production, audiences are not watching a show, they are drawn into an ultra-realistic experience where fantasy becomes reality and "life comes back to the stage." More importantly, they are interacting, applauding and enjoying the production together, which is the basis for all communal entertainment.
Our productions can be completely self-contained and ready to go. Yet what truly sets us apart is our ability to stage a stunningly seamless performance that combines holographic realism with live entertainment, bringing life back to the stage.
Our deep experience and turnkey capabilities mean there are no limitations in showcasing artists, icons, celebrities and natural interest topics, which cannot otherwise be seen live, to create a real-life 3D production, allowing the audience to connect dynamically with the performance.
BASE Hologram is home to some of the most accomplished producers and promoters in the world, who for 40 plus years have offered up some of the most revolutionary live entertainment ever seen. When you partner with us, you are endeavoring to make a spectacular impression that will be talked about, held in wonderment, and enthusiastically promoted by the media, social influencers and fans alike.
For more information visit Base Hologram
Producing Partners

Base Hologram 
Our Role
Business Affairs Manager
"Given that never the twain shall meet, you're at an intriguing fork in the road... What I glimpsed has huge implications."

Paul Beard, VP & COO The Smith Center for the Performing Arts

Las Vegas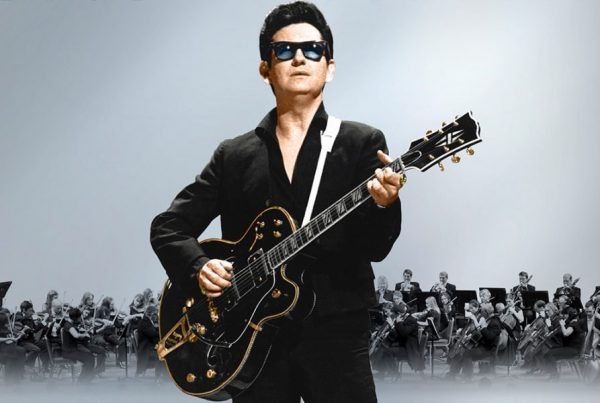 PAST EVENT: In Dreams: Roy Orbison in Concert – Base Hologram – 2018
LAUNCH DATES: United Kingdom 08 APR - Motorpoint Arena Cardiff 09 APR – Birmingham Genting Arena (Formerly…
IN DREAMS – ROY ORBISON IN CONCERT
In 1988 the phenomenal Roy Orbison passed away, leaving behind a timeless legacy and a collection of beloved songs. Since then our only access to his otherworldly voice has been through his archive of iconic recordings.
Until now.
Introducing "In Dreams" – Roy Orbison in Concert, an extraordinary event that sees the man himself take to the stage via hologram, accompanied by a full live orchestra. As you watch Orbison sing his first notes into the microphone, you will thrill to the realization that you are part of rock and roll history – totally being rewritten.
THIS FULL-ON LIVE EXPERIENCE WILL HAVE YOU SINGING ALONG TO THE MOST TENDERLY CHARISMATIC ROCK PIONEER EVER.
Every song Orbison performs has been digitally remastered and brought to life in modern concert acoustics with the live orchestral experience to deliver a once in a lifetime event. The musicianship is mind blowing, the digital and laser projection is breathtaking. The set list is a 16-song hit parade. Then there's that unmistakable voice – Orbison's transcendent silky vibrato that fills the venue with sonic beauty and your soul with absolute joy.
Show up ready for a rock & roll pilgrimage, because Roy's going to deliver. You'll leap to your feet and sing along as Orbison delivers Oh, Pretty Woman, Only the Lonely, Crying and his many other great classics. Between songs you will clap your hands numb as he interacts with the other musicians and reacts to you in the audience. The man is rocking venues across the nation. Do not miss the chance to see him perform.
CALLAS IN CONCERT
HER RAPTUROUS VOICE, HER TIMELESS BEAUTY, HER BEGUILING STAGE PRESENCE AWAKENS YOUR EVERY EMOTION.
Forty years ago, Maria Callas shrugged off the earthly binds of temporal life, leaving a bereft world longing for her presence, her performances, her voice. Now she returns to the stage, alive in full grandeur, confirming her immortality to stunned audiences.
Introducing Callas in Concert, a triumphant event that brings the beloved La Divina to the stage via hologram, singing to the accompaniment of a full live orchestra. As this unprecedented performance unfolds, you will surrender all notions of what is real and believe in your soul that Maria Callas lives.
From the moment the curtain rises, you are a captive in Callas's world. Her most iconic performances of Bellini, Bizet, Verdi, Puccini and more feature original recordings digitally remastered and brought to life on stage through breathtaking state-of-the-art digital and laser technology. Yet this is far from a replay of her past glories. You will delight as Ms. Callas playfully engages the orchestra conductor. And you will stare awe-stricken as she reacts to you, the live audience, and you feel her soul.
On this fantastical evening you will experience the legendary emotional force that is Maria Callas. From one moment to the next you will feel her passionate heat, cool detachment, heartrending vulnerability, fierce confidence, and breathtaking grace. You will bear witness as she inhabits her operatic characters, and evokes the drama that inspired her sobriquet, La Divina. This is a celebration not to be missed.
LAUNCH DATES
Summer 2018
South America – Dates to be announced
Fall 2018
North America & Mexico – Dates to be announced
Winter
25 NOV – London – ON SALE SOON
26 NOV – Amsterdam
27 NOV – Brussels, Bozar
28 NOV – Paris, Salle Pleyel
30 NOV – Paris, Salle Pleyel
1 DEC – Lyon – ON SALE SOON
Additional UK / Europe dates to be announced