We Are Baseball – a cutting-edge collaboration of baseball and technology.
We Are Baseball features virtual reality, an original IMAX movie and specially curated artifacts from The National Baseball Hall of Fame and Museum in Cooperstown, NY. 
The Hall of Fame Tour is a state-of-the-art traveling baseball experience that brings the game directly to the fans. The collection combines Cooperstown's timeless charm — featuring artifacts such as the cap Jackie Robinson wore during the 1955 World Series and the baseball that Babe Ruth hit for his 714th home run — with cutting-edge technology. Immerse yourself in the "We Are Baseball" experience via five mobile exhibit galleries, each of which is teeming with nostalgic elements, iconic images and interactive experiences to put you in the game.
IMAX® Theatre: Welcome to the Show
Feast your eyes on never-before-seen content and unique historic footage in the Tour's IMAX movie theatre, which showcases a 10-minute original film that highlights the game's past, present and future.
Visit the MLB Hall of Fame Tour website.
Producing Partners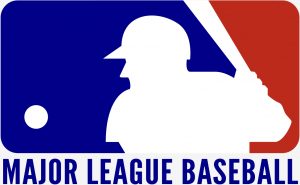 Our Role
Theatre Concept Design, Build & Touring Execution 
"...the IMAX theater features a 12-minute documentary from MLB Advanced Media that would not be out of place in an addendum to Ken Burns' Baseball series. It is a short, beautiful film reminding us of all that is good in baseball."

Purple Row.com

Chris Jackson
"Near tour's end, I put on a pair of virtual reality goggles and relived the 2016 World Series from a mind-blowing perspective. This included a simulated ride atop an open-air bus during the Cubs' victory parade in Chicago, rolling past millions of fans that were cheering me and their own liberation."

AZ Central

Dan Bickley
"I had a chance to attend a media open house on Thursday and enjoyed it very much. It is the next best thing to being in Cooperstown and has something for every baseball fan. Besides virtual reality and other interactive experiences, the exhibit also includes many historical baseball artifacts, such as the first ball from the first World Series in 1903.."


Tulsa World

Barry Lewis
Production History
2017
March 11-26: Scottsdale (Salt River Fields)
April 5-14: Frisco (Dr Pepper Ballpark)
April 20-29: Round Rock (Dell Diamond)
May 5-13: Tulsa (ONEOK Field)
May 19-27: Albuquerque (Isotopes Park, UNM)
June 3-11: Des Moines (Principal Park)
June 16-28: Omaha (CenturyLink Convention Centre)
2018 – Hiatus