Jully Black as Caroline. Photo by Max Telzerow
A Musical Stage Company & Obsidian Theatre production.
January 30 – February 15, 2020.
Set against the tumultuous backdrop of the Kennedy assassination and the Civil Rights Movement, CAROLINE, OR CHANGE uses fantasy and reality to explore a story about ordinary people facing extraordinary change. With a musical score that blends blues, soul, gospel, classical and traditional Jewish melodies, this 'modern masterpiece' is a timely story of change for our socially-conscious world.
Featuring "Canada's Queen of R&B" Jully Black in her musical theatre debut as Caroline,  internationally renowned Canadian soprano Measha Brueggergosman as The Moon and an all-star Canadian cast, CAROLINE, OR CHANGE will play the world-renowned Winter Garden Theatre.
BUY TICKETS
"A MODERN MASTERPIECE"

Evening Standard
Production
Runs January 30 – February 15, 2020 at the Winter Garden Theatre, Toronto.
starring
Jully Black – Caroline
Moses Aidoo – Jackie Thibodeaux
Damien Atkins – Stuart Gellman
Oliver Dennis – Grandpa Gellman
Keisha T. Fraser – Washing Machine
Deborah Hay – Rose Stopnick Gellman
Alana Hibbert – Dotty Moffett & Radio
Linda Kash – Grandma Gellman
Evan LeFeuvre – Noah Gellman
Stewart Adam McKensy – The Dryer & The Bus
Micah Mensah-Jatoe – Joe Thibodeaux
Sam Rosenthal – Mr. Stopnick
Vanessa Sears – Emmie
Camille Eanga-Selenge – Radio
Samantha Walkes – Radio
and featuring
Measha Brueggergosman – The Moon
The band
Guitars: Erik Patterson
Basses: Michael McClennan
Reeds: Sasha Boychuk
Drums: David MacDougall
Violin: Drew Jurecka
Company
Director – Robert McQueen
Music Director – Reza Jacobs
Choreography – Tim French
Set Designer – Michael Gianfrancesco
Costume Designer – Alex Amini
Lighting Designer – Kimberly Purtell
Sound Designer – Peter McBoyle
Stage Manager – AJ Laflamme
Assistant Stage Manager – Kate Sandeson
Apprentice Music Director – Jonathan Corkal
Head of Props – Monica Lee
Production Manager – Andrei Mazuruc
Director of Production – Patrick Lavender
Apprentice Stage Manager – Karli Feldman**
Apprentice Director – Tsholo Khalema**
Apprentice Choreographer – Esie Mensah**
**Part of the 2019-20 RBC Apprentice Program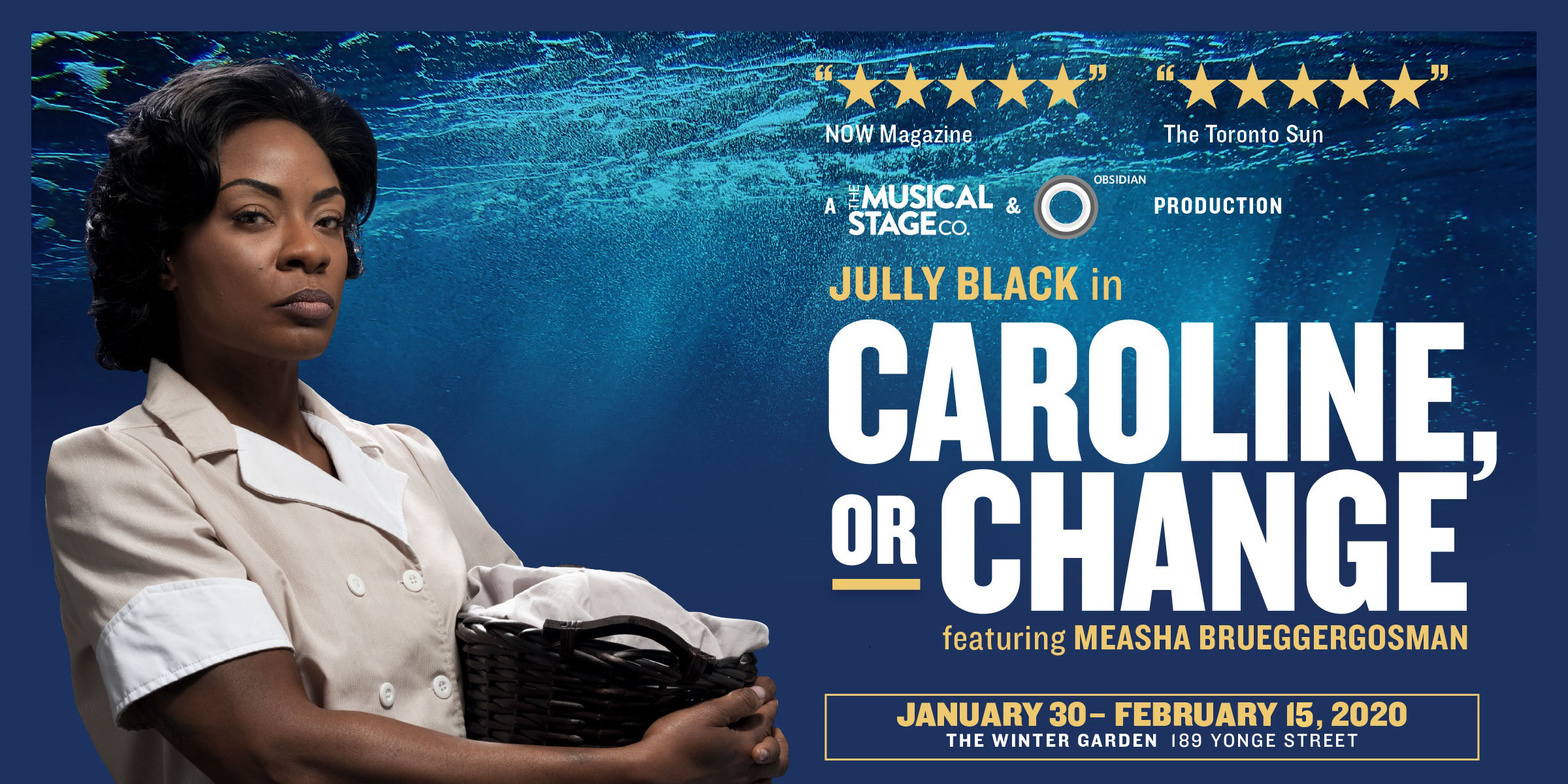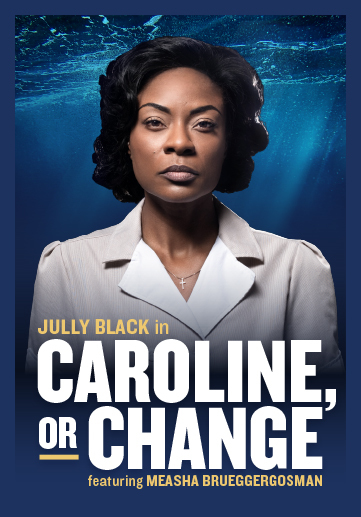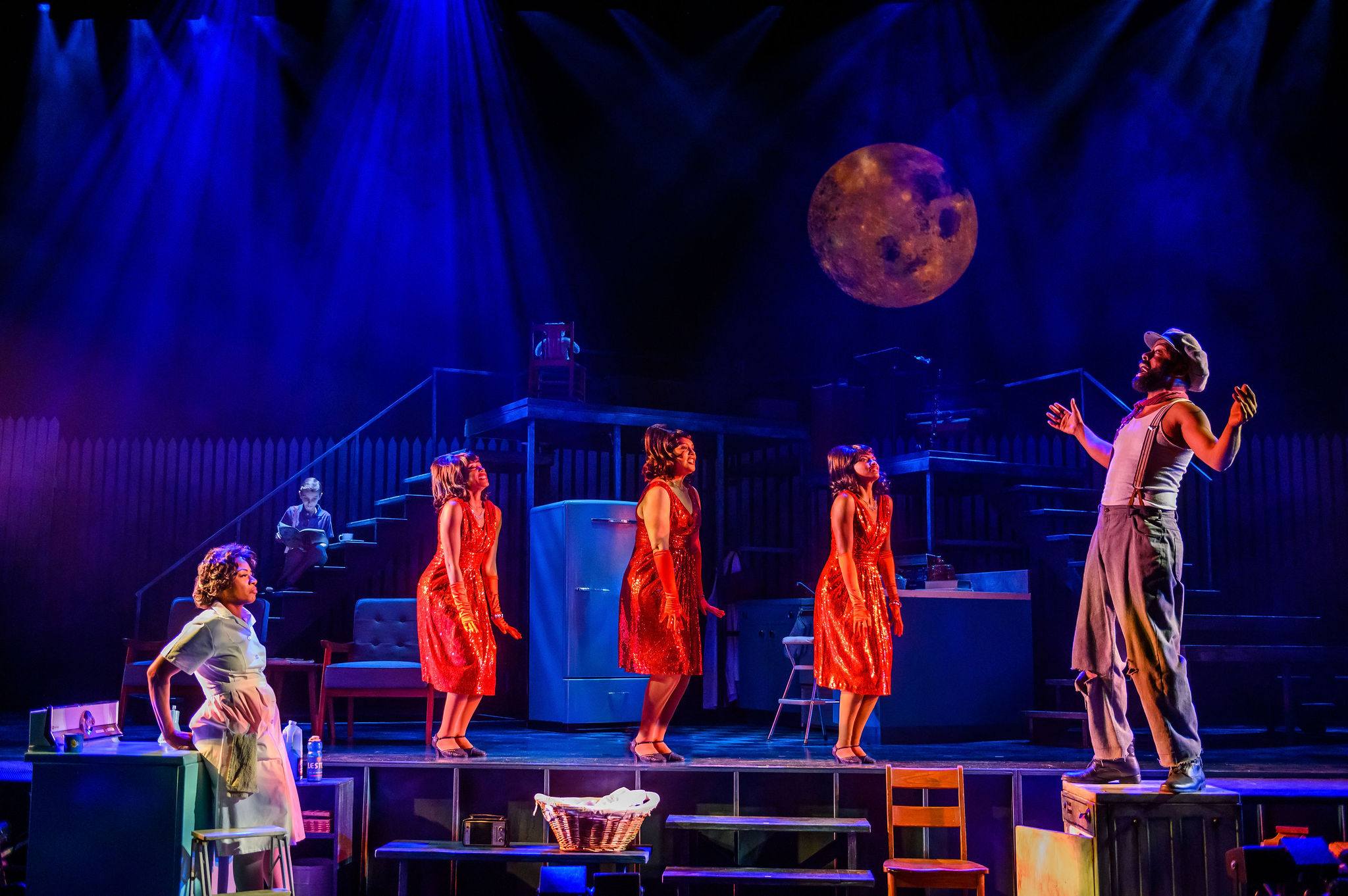 Jully Black, Camille Eanga-Selenge, Alana Hibbert, Samantha Walkes & Stewart Adam Mckensy.
Photo by Dahlia Katz