Photo Credit: Max Telzerow
Jackson-Triggs' Amphitheatre Concert Series was launched in 2001 by Jackson-Triggs Estate Winery and Marquis Entertainment/Robert Richardson (as Artistic Producer).  Marquis Entertainment continues to serve as the Artistic Producer of the 575-seat open air amphitheatre in the heart of Niagara-on-the-Lake. Over the last 18 seasons of the Jackson-Triggs' Amphitheatre Concert Series, the performers at the amphitheatre have ranged from Canadian icons The Tragically Hip, Dallas Green, Jann Arden, Amanda Marshall, Gordon Lightfoot, Arkells, Chantal Kreviazuk, Raine Maida, Sam Roberts Band, Tom Cochrane, Jim Cuddy, Serena Ryder, Colin James, Paul Brandt, Bruce Cockburn, Whitehorse, Bahamas, Spirit of the West and Matthew Good to classical artists such as The Tenors, Measha Brueggergosman, Quartetto Gelato and (members of) the Toronto Symphony Orchestra.
Please visit the Jackson-Triggs' or Great Estates Niagara website for more information and tickets.
Jackson-Triggs Amphitheatre 2018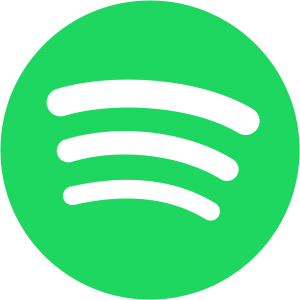 Spotify Playlist
Producing Partners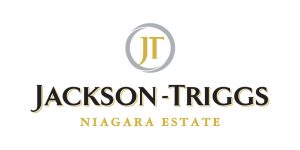 Our Role
Artistic & Season Producer, Event Coordinator & Venue Manager
"Twilight in the Vineyard - what a stunning setting for a concert! The quiet horseshoe-shaped hillside is designed with 10 tiers, each providing a comfortable 6-foot wide spot to place a chair or blanket (depending on your preference). All this facing a beautiful wooden stage with an arched canopy for a covering. To get to this beautiful venue you walk past the Jackson Triggs winery with miles of exceptionally kept vineyard to the right. When you arrive you are greeted by the friendliest staff, ready & willing to make your stay a very pleasant one...[Jim Cuddy] finished off the evening with "Head Over Heels," which was very fitting for me because that was exactly how I was feeling about the whole "Twilight In the Vineyard" experience!"

The Official Community of Blue Rodeo
"Plays are not the only offering in Niagara-on-the-Lake in the summer. The region is renowned for its wineries, most of which offer tours and tastings. But state-of-the-art Jackson-Triggs [Estate] Winery, just minutes from NOTL, offers more. Their 'Twilight in the Vineyard' performing arts programmes are a delight (I attended a performance last year and it was a memorable evening - Ed.). Here guests can enjoy a pre-show tour of the winery before taking their seat in the open-air amphitheatre to enjoy a performance, glass of wine in hand and with a variety of gourmet snacks to look forward to in the intermission."

Travel Scoop, The Travel Society Magazine
"An event like no other you've experienced; when me and 500 (or so) of my closest friends brought lawn chairs and a love of music to the Jackson-Triggs Amphitheatre, located behind the winery in Niagara-on-the-Lake, to watch and listen to the Philosopher Kings. The amphitheatre is a beautiful, intimate venue, nestled at the back of the vineyard, where, as promised, "there isn't a bad seat in the house"; and the canopy is the star-filled sky - which after dark was a sight to behold.

Your favourite Canadian band under the stars at this small venue is a refreshing change from the monster venues of the big city shows. These JT shows sell out quickly, so if you want to go don't "think about it"; as Nike says "Just Do It" - you'll be glad you did. Heck I'm still singing the songs and wishing for another glass of Sauvignon Blanc, and its only 7:52 in the morning (the next day). It's small, intimate concert events like these that truly make attending one worthwhile."

On the Road with Grape Guy
Production History
The list below features the many artists, and performances that have graced the Jackson-Triggs' stage since 2001 in this intimate venue:
2018
Sam Roberts Band
Whitehorse
Broken Social Scene
Serena Ryder
Johnny Reid
Alan Doyle
The Trews
The Sheepdogs
The Tenors
Matt Andersen
Finger Eleven – Acoustic
Raine Maida & Chantal Kreviazuk, MOON VS SUN
Terri Clark
Bahamas
Jim Cuddy Band
Rootstock (Fathers & Sons) – Jim & Devin Cuddy and Bill & Joel Plaskett
Joel Plaskett Emergency
---
2017
Sam Roberts Band
Glass Tiger
Amanda Marshall
City and Colour
Alan Doyle & The Beautiful Gypsies (with very special guests Skydiggers, Hawksley Workman, Donovan Woods)
Chantal Kreviazuk
Matt Andersen
Dan Mangan with Hannah Georgas
Gordon Lightfoot
Whitehorse
The Trews Acoustic
Rheostatics
Sheepdogs
ROOTSTOCK 2017 – Torquil Campbell, Ron Sexsmith & Bobby Bazini
Blackie & The Rodeo Kings
Bahamas
Jim Cuddy Band
---
2016
Sam Roberts Band
Steven Page
Whitehorse
​Jim Cuddy Band
Colin James: Up Close & Personal
Moon vs. Sun featuring Chantal Kreviazuk and Raine Maida
​54-40
ROOTSTOCK 2016 – Moe Berg, Chris Murphy, Craig Northey, Steven Page
Alan Doyle & The Beautiful Gypsies
Spirit of the West
Stars
Dan Mangan
Bruce Cockburn
Royal Wood & Special Guest Emilie-Claire Barlow with the Niagara Symphony Orchestra
The Trews Acoustic
Bahamas
Arkells
---
2015
Sam Roberts Band
Chantal Kreviazuk
Whitehorse
Michael Kaeshammer with Niagara Jazz Festival
Jim Cuddy Band
Jim Cuddy & Special Guests Bahamas and Sarah Slean with Niagara Symphony Orchestra
Jann Arden
Stars
ROOTSTOCK 2015 – Joel Plaskett, David Myles & Mo Kenny hosted by Tom Power
Spirit of the West
Arkells
Steven Page
---
2014
ROOTSTOCK 2014 – Alan Doyle, Steven Page, Lindi Ortega, hosted by Tom Power
Sam Roberts Band
Jesse Cook
Alan Doyle
Chantal Kreviazuk
Colin James
National Youth Orchestra (Music Niagara)
Justin Rutledge & Lindi Ortega
Kevin Breit and Mark Lalama with Food Day Canada 2014
Elton Lammie (Music Niagara)
Stars
Cowboy Junkies
George St. Kitts
Niagara Jazz Festival – Jazz FM 91's Jaymz Bee – MC, Heather Bambrick, Barbra Lica, John Neudorf, Chase Sanborn, Mark Kieswetter & John Sherwood
Arkells
---
2013
Sam Roberts Band
Chantal Kreviazuk
Steven Page
Natalie MacMaster
Arkells (Mowtown) – Council of the Federation
Quartetto Gelato with Bryce Kulak (Music Niagara)
Spirit of the West
Bruce Cockburn
Great Lake Swimmers & Elliott Brood
Alan Doyle
---
2012
Sam Roberts Band
Steven Page
The Tragically Hip
Johnny Clegg
Jarvis Church
Arkells
Adam Cohen with Niagara Symphony Orchestra
Kathleen Edwards
National Youth Orchestra (Music Niagara)
Chantal Kreviazuk
Raine Maida
Sarah Slean & Royal Wood with Niagara Symphony Orchestra
David Usher
ROOTSTOCK 2012 featuring Chantal Kreviazuk & Raine Maida
---
2011
Jeff Madden (Corporate Event)
Sam Roberts Band
Chantal Kreviazuk with Niagara Symphony Orchestra
Jann Arden
Gord Downie
Colin James
Serena Ryder
Spirit of the West
Joel Plaskett & The Emergency
Women Fully Clothed (Comedy Revue)
ROOTSTOCK 2011 hosted by Seamus O'Regan, featuring Alan Doyle, Kim Stockwood, John Mann and Matthew Barber
Hawksley Workman & Kathleen Edwards
Jarvis Church – Harvest Party
2010
Tom Cochrane with Andrew Cole
The Canadian Tenors
Gord Downie & The Country of Miracles
Chantal Krevaizuk & Raine Maida
Michael Kaeshammer & Jill Barber
ROOTSTOCK 2010 featuring Steven Page, Sarah Slean, Hawksley Workman and Joel Plaskett
Jesse Cook
Sarah Harmer
---
2009
Chantal Kreviazuk
Bruce Cockburn
The Canadian Tenors
Rufus Wainwright
ROOTSTOCK 2009 featuring Tom Cochrane, Jim Cuddy, Steven Page, Kathleen Edwards & John Mann (hosted by Alan Cross)
David Usher
---
2008
54-40
Colin James
Suzie McNeil
Gordie Sampson with Kim Stockwood
Matthew Good
---
2007
Steven Page
Philosopher Kings
Paul Brandt
Chantal Kreviazuk
---
2006
Jesse Cook
Natalie McMaster
Via Salzburg
Louise Pitre
The Jim Cuddy Band
Shaye
Philosopher Kings
---
2005
Sarah Harmer
Melanie Doane
Spirit of the West
Matt Dusk
Quartetto Gelato
Carmen La Gitana! with Jean Stilwell & Rex Harrington
Steven Page
---
2004
Colin James
Measha Brueggergosman & Niagara Symphony Orchestra
Michael Burgess
The Iron Mask – Silent Film with Graham Hargrove & Nicholas Coulter
Jesse Cook
Amy Sky & Marc Jordan
Shaw Festival – "Bloomer Girl"
---
2003
The General – Silent Film with Leslie Arden
Mary Lou Fallis – "Primadonna on a Moose"
The Mark of Zorro – Silent Film with Graham Hargrove & Cynthia Dale
Phantom of the Opera – Silent Film with Andrew Downing
Peter Karrie
Fiddle on Fire
Our Hospitality – Silent Film
The Cameraman – Silent Film with The Flying Bulgar Klezmer Band
Niagara Symphony Orchestra
Southhampton Pops
The Mysterious Lady – Silent Film with The Kevin Quain Trio
Melanie Doane (Telus Corporate Event)
Shaw Festival – Cole Porter's Jubilee
---
2002
The Kiss (Silent Film with the Kevin Quain Trio)
Tapestry of Masters – Baroque & Classical Music
Toronto Symphony Orchestra – Mozart's Wind Sonata
2 Pianos 4 Hands "About Face" Gala Event
2 Pianos 4 Hands
Shaw Festival -"Panama Hattie"
The Iron Mask – Silent Film with Graham Hargrove & Nicholas Coulter
---
2001
Shaw Festival – "Over the Rainbow": A Salute to Harold Arlen
Shaw Festival Musical Reading Series