Mark Crawford and Paul Dunn, Photo: Andrée Lanthier
BED AND BREAKFAST
Brett and Drew want to move out of their tiny downtown condo and into a house, but they just lost their seventh bidding war in Toronto. When Brett's beloved Aunt Maggie dies, he unexpectedly inherits the historic family home in a quiet little tourist town. Unhappy with their careers and frustrated by life in the fast-paced city, the couple decides to make the move and start up a B & B. But when the guys face friction in their new community, they discover the simple life is more complicated than they thought…
With more than a few unexpected and hilarious plot-twists, we follow Brett and Drew over the course of one year— through the real estate rat race, renovation hell, a farcical opening weekend at their B & B, and encounters with small-town prejudice—all the way to their big decision: do they stay here or do they pack it all in?
With dozens of characters—male and female, young and old—all portrayed by two men, Bed and Breakfast is a theatrical tour de force. As riotously funny as it is deeply moving, this is a heartfelt comedy about "being out" in small town Canada, skeletons in the closet, and finding a place to call home.
Written By
Mark Crawford 
Directed By
Ashlie Corcoran
Designer
Dana Osborne
Sound Design
John Gzowski
Lighting
Rebecca Picherack
Producer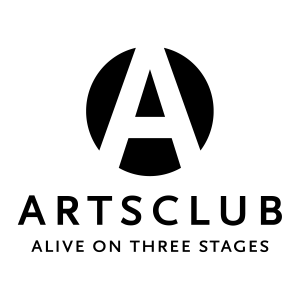 Our Role
Producer, Managing Agent
"Bed and Breakfast hits all the right notes!"

Capital Critics Circle
"Full of charm and quiet humanity...Crawford writes articulately about the pressure to revert to closeted caution when on unfamiliar territory."

Montreal Gazette
"Don't worry about keeping the many characters straight. What's going on is always very clear and firmly anchored by Drew and Brett… Bed and Breakfast is funny, touching, and very human."

North Country Public Radio
"Seeing Bed and Breakfast last summer was a revelation. Not only is it funny, it's deeply moving and full of surprises."

Roy Surette, Artistic Director of Centaur Theatre
"A brilliant production of a play that is sure to go on to be a classic not just in small town Ontario, but in bigger venues everywhere."

A Fresh News Start
"Bed and Breakfast will strike a chord with anyone who sees it. While hilariously funny throughout, there are some very poignant scenes and I challenge anyone to leave the theatre without shedding a tear."

Westmount Magazine
★★★★/5
"An entertaining night at the theatre... Crawford sidesteps heavy-handedness or didacticism. The majority of the characters are multi-faceted, even complex—and they're portrayed with heart and humanity."

Times Colonist, Victoria
"A keen understanding of the careful and essential balance between laugh-out-loud funny and quiet consideration of life-altering revelations."

janislacouvee.com
Production Details
2 Male
120 minutes (including intermission)
BED AND BREAKFAST PREMIERED IN 2015 AT THE THOUSAND ISLANDS PLAYHOUSE, WHERE IT BROKE BOX OFFICE RECORDS AS THE BEST-SELLING SHOW IN THE HISTORY OF THEIR FIREHALL THEATRE.
THE SCRIPT WAS DEVELOPED AS PART OF THE THOUSAND ISLANDS PLAYHOUSE PLAYWRIGHTS' UNIT.
BED AND BREAKFAST HAD SUCCESSFUL PRODUCTIONS AT CENTAUR THEATRE AND BELFRY THEATRE IN 2017.
BED AND BREAKFAST WAS SHORT-LISTED FOR THE STAGE WEST PECHET FAMILY COMEDY AWARD.