The cast of the Toronto Production of Arrabal. Photo: Cylla von Tiedemann
ARRABAL, an exciting World Premiere, is an explosive story told entirely through dance and the music of multiple Academy Award® winner Gustavo Santaolalla (Brokeback Mountain, Babel) and his band Bajofondo. Using a modern tango dance vocabulary never seen before, director Sergio Trujillo (Jersey Boys, Memphis) and choreographer Julio Zurita create a dramatic vision that is emotional, sexual and powerful.
With a book written by Tony Award® nominee John Weidman (Contact), follow Arrabal, our heroine, in this coming of age story as she enters the underground world of Buenos Aires' tango clubs and discovers the violent history that took her father and disrupted a nation. ARRABAL is based on the true story of the political violence that threatened to destroy Argentina in the 1970's. With a live band and performers direct from Buenos Aires, experience the sensual beauty and political intrigue that is ARRABAL.
Producing Partners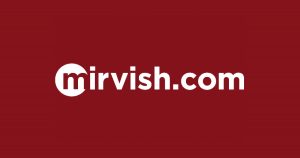 ★★★★
"Arrabal, now receiving its world premiere, is like no other tango show you have ever seen. Arrabal is a fascinating, high-energy show filled with all the spectacular dancing you could wish for in a tango show but now brilliantly used to tell the all-too-relevant story of what happens to a people when a government seeks to preserve its power at all costs. The dazzling combination of tango, history and human emotion make for a thrilling evening."

Stage Door

Christopher Hoile
"The choreography is sharply edged and sensual, and the music is scorching hot. Think decadent tango. The band for Arrabal, called Orquesta Bajofonderos, is made up of five hand-picked musicians who can replicate the sound of Bajofondo, and these guys are sensational. Toronto-raised Trujillo has certainly come back home in style. He has turned out to be an extremely talented director/choreographer, and Arrabal is definitely a jewel in his crown."

The Globe and Mail

Paula Citron
"...the piece is so strong with great big scale visuals, electrifying music and absolutely fantastic dancing. Arrabal is a definite crowd pleaser and a must-see."

The Scene in TO

Nicole Fairbairn
"This show is fun, sexy, lively and an all around good time for anyone that's a fan of Latin dance...this is a show that's not to be missed."

Mooney on Theatre

Samantha Wu
"There's heart-stopping music, stunning dance numbers, visual effects to dazzle and a story overflowing with emotional resonance. The choreography by Trujillo and Julio Zurita is also unlike anything you've ever experienced. Forget the cliches of tango you've picked up from dozens of second-rate revues. This is "the thing itself," sensual, brutal, tender and terrifying, all at the same time. Visually, Arrabal is also a total knockout. Every single piece of Arrabal is superb..."

Toronto Star

Richard Ouzounian
"Arrabal, presented by Mirvish, is many things: visually stunning, sexy, affecting...a toe-tapping production."

Post City Toronto

ALEXANDRA GRIGORESCU
Production History
Arrabal had its world premiere at the Panasonic Theatre in Toronto and ran from February 4 – May 11, 2014.