Produced with Mirvish Productions at the Harbourfront Centre as part of their 2003-2004 season.
Producing Partners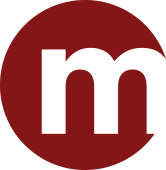 Mirvish Productions
Our Role
Producer & General Manager
"It's hard to say enough about this production, which offers the kind of dazzling emotional fireworks you go to the theatre for as well as bountiful food for thought. This is one you should not, must not, dare not miss."

Toronto Star

Richard Ouzounian
"Djanet Sears's Adventures is a triumph for everyone involved. It's a big play about big issues and reaches a powerfully emotional conclusion all the more uplifting for being so hard won."

Stage Door

Christopher Hoile
NNNN "Djanet Sears's large-scale but oh-so-human drama The Adventures Of A Black Girl In Search Of God returns for a good long run after its sold-out 2002 premiere...its sweep and power carry it through to the kind of devastating emotional climax that's rarely experienced in the theatre these days."

NOW Magazine

Glenn Sumi
Production History
Produced with Mirvish Productions at the Harbourfront Centre in an unprecedented 6 month run from October 28, 2003 – March 21, 2004.