Frank McCourt is arguably the literary phenomenon of the 90's. Angela's Ashes has sold well into the millions in hard cover and paperback and has been translated into at least 26 languages. His second book "'Tis" is a major bestseller and his award-winning audio tapes sell in the hundreds of thousands worldwide. On stage, "A Couple of Blaguards" is a bubbling stew of McCourt humor with dashes of poignancy to sharpen the flavor. This "fast paced marvel" runs one hour and forty-five minutes with one intermission, and couldn't be easier to present.The bare-bones version requires two seasoned actors, a table, two chairs, minimal props, and a handful of costume pieces. Technically, a stage would be nice, with lights that turn on and off. More elaborate productions would benefit from a sound system (sound track available) and about twenty lighting instruments keep the show nicely lit. (lighting plot available). "A Couple of Blaguards" is the comedic springboard for "Angela's Ashes", "'Tis", and Malachy's "A Monk Swimming". From one-nighters to long runs, this brilliantly structured comedy is a proven crowd-pleaser offering solid entertainment value, whether your event is educational, corporate or theatrical.
"A Couple of Blaguards" is a popular commercial and not-for-profit, theater favorite. The many successful productions over the years assure the presenter of a talented stable of actors who have played the McCourts. ( Malachy is occasionally available to play himself.) Howard Platt, directed the NYC, Washington D.C., and Boston productions, and is recommended by the McCourts.
Producing Partners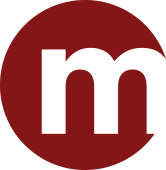 Mirvish Productions 
Our Role
Producer & General Manager
"A Couple of Blaguards" is a two-character comedy with incidental music, created by the brothers Frank McCourt and Malachy McCourt. These master raconteurs have laced their combined experiences growing up in Ireland, and their escape to America into a vaudeville of comedy, Irish songs and a gallery of relatives, rogues, fools and petty tyrants -- priestly and otherwise.


Los Angeleles Times

Lynne Heffley
"A Couple of Blaguards" with Howard Platt and Jarlath Conroy as the lads, is so funny and plays well in the mind's eye that it isn't until you're half-way out the door that you realize how tough and unsentimental it is. The boys have seen so much that there can be no more tears: All that's left to do really is laugh and keep moving.

Variety

Lawrence Christon
"You don't have to be Irish to appreciate the familial tales and good humor of this all 'round top notch production."

Stage Struck

Joanne Greco Rochman
"It's wonderful entertainment, richly laced with laughter and borne aloft by two outsized, quixotic performances that would charm the socks off any self-respecting leprechaun. This quixotic entertainment sits nicely in the intimate landscape of Toronto's attractive Winter Garden, where you never feel far from the stage… the folks at Mirvish Entertainment have finally struck gold, giving us a real theatre piece to explore. I loved every moment of it and would willingly have sat through more."


The Hamilton Spectator
Production History
Ran at The Winter Garden Theatre (Toronto) from October 26, 2004 – December 12, 2004.