The cast of the Toronto Production of The Railway Children. Photo by Cylla von Tiedemann.
The London stage hit The Railway Children opened in Toronto in May, 2011 in a 1,000-seat, state-of-the-art theatre adjacent to Toronto's historic Roundhouse Park built to house the production and featured a 60-tonne vintage steam locomotive! Over 100,000 people attended the The Railway Children's award-winning Toronto run.
The Railway Children is based on the 1906 novel by beloved British author Edith Nesbit, adapted by Mike Kenny and directed by Damian Cruden. It is about three children who are reduced to poverty when their father is unjustly arrested for being a spy, so they move to a cottage near a railway station in Yorkshire and take part in a series of adventures that touch on the true notion of human compassion.
Producing Partners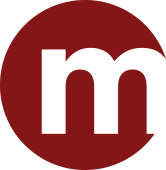 Mirvish Productions & The Touring Consortium
Our Role
Producer, General Manager & Venue Manager
Creative Team
Author Edith Nesbit
Written by Mike Kenny
Directed by Damian Cruden
Set & Costume Designer Joanna Scotcher
Lighting Designer Richard G. Jones
Composer Christopher Madin
Sound Designer Craig Vear
★★★★
"A thrilling ride back to childhood's romance…Cruden's excellent production never runs out of steam."

The Guardian

London, UK
★★★★
"It would thrill even without the steaming, gleaming, show-stopping magnificence of the Stirling Single, a 66-tonne locomotive."

Sunday Times

London, UK
★★★★
"An enchanting experience – Stunning"

The Stage

London, UK
★★★★
"The show's great coup is the glorious arrival of a splendid, fully operational Victorian steam engine...Great charm, heart and ingenuity."

Daily Telegraph

UK (national)
"Full steam ahead – Miraculous"

Evening Standard

London UK
★★★★
"Exhilarating, witty and charming – full of adventure."

Time Out

London, UK
★★★★
"A spectacle of great energy…an ideal holiday treat."

Daily Express

London, UK
"Spell binding…Waterloo's runaway hit"

Sunday Express

London, UK
Production History
The Railway Children was originally produced by York Theatre Royal at the National Railway Museum in York, England in 2008.  After a sold out run and magnificent reviews the show returned for a second run at the National Railway Museum in the summer of 2009.
Due to its success in York, The Railway Children was produced in London, England in a new theatre built at Waterloo station and ran from July 2010 to January 2011.  The production garnered 13 four-star reviews and glowing feedback from audiences.
For it's Toronto run, The Railway Children played at The Roundhouse Theatre from May 3, 2011 – August 7, 2011.